SLOW MOVING VEHICLE MAGNETS
OUR VINTAGE VEHICLES NEED ALL THE HELP THEY CAN GET!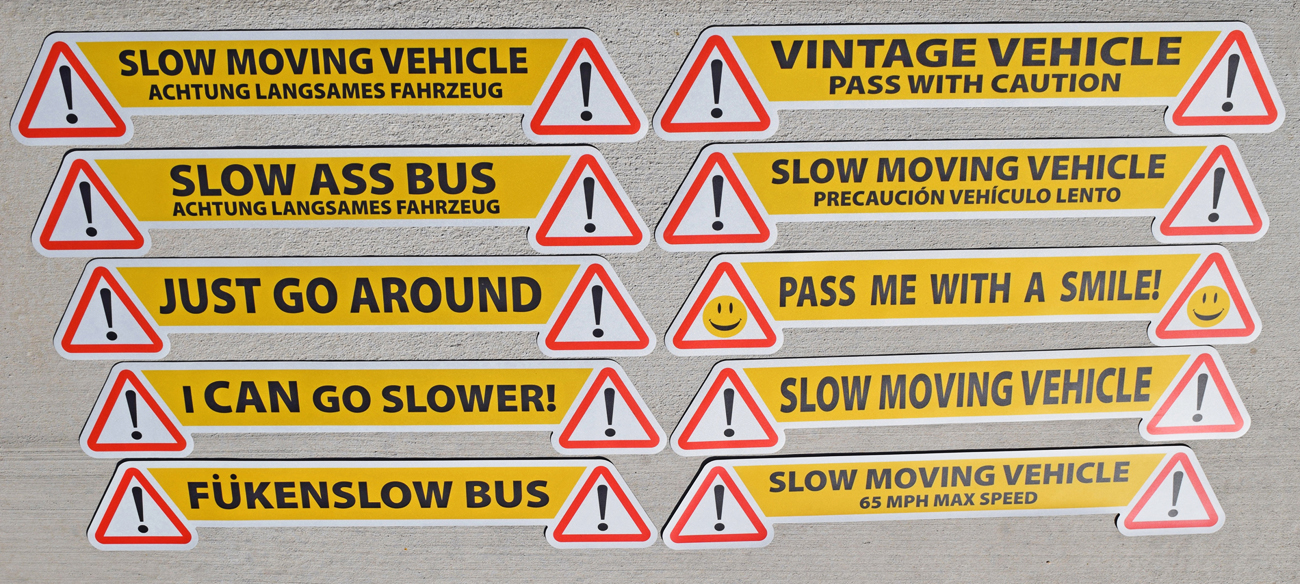 Cruising to a VW show soon, headed out on a road trip or just cruising around town? Let other drivers see you while on the road. Brown's Buses specializes
in Slow Moving Vehicle Reflective Magnets. Selling magnets worldwide for over 5 years using only the highest quality materials. With over 10 different styles there's one for everyone!
We all have different tastes and styles. That's why we've created 12 fun magnetic signs for vintage drivers who want to stand out. Choose your flavor, while adding a little more safety to your journey..
REFLECTIVE MATERIALS
HELP TO BE SEEN
 AND PROVIDE EXTRA SAFETY ON THE ROAD.
MADE WITH HIGH QUALITY
DURABLE 3M MATERIALS
 DIE CUT DESIGNS MADE IN U.S.A